Rachel A. Cook, M.A.
Profile

Rachel A. Cook, MA, is currently the Staff Co-Chair for the Chancellor's Advisory Committee on the Status of Women (CSW) as well as the System-wide Advisory Committee on the Status of Women (SACSW) Campus Staff Representative, and Co-Chair for the annual UC San Diego Women's Conference.  Additionally, she is a Senior Grant Analyst with the UC San Diego Health Sciences Sponsored Projects Office. She has been with UC San Diego since 2007. Before this, she was a law student at a local law school; she was an Online Instructor with UC San Diego Extension; she was a Grant Specialist with a San Diego State University Research Foundation; and she was Organizational Development Consultant with a rural non-profit in the Republic of Moldova with the Peace Corps.

Ms. Cook is international travel savvy and cross-culturally aware, with four years net total international experience within 45 countries, across 6 continents. She earned her Master's in International Relations, with Specialization in International Development Policy at the United States International University (attending both the San Diego & London campuses). Her studies focused on the collapse of the Former Soviet Union and transition into a non-Communist State. Her thesis, titled "Transformation Politics in the Russian Federation," focused on the political, constitutional, political, and social changes from pre-collapse to post-collapse of the nation.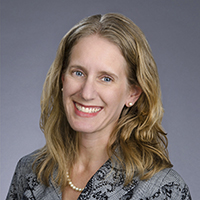 9500 Gilman Dr
La Jolla , California 92093